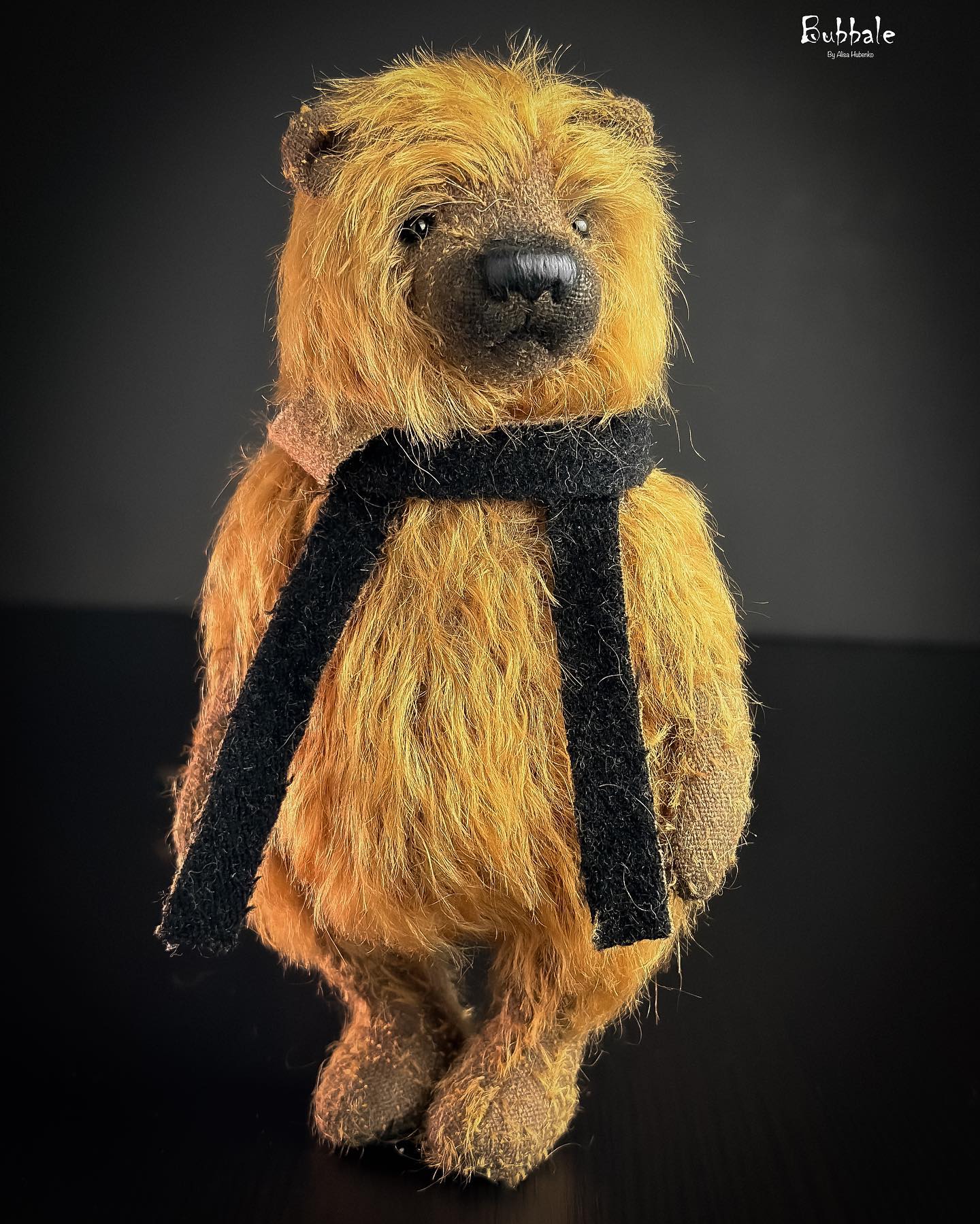 Yasha\ adopted
180$
Height 17 cm / 6.11 inches.
Handmade, one of a kind
Yasha lives in Portugal on the island of Madeira.
Yasha was exchanged for a diamond ring from a famous genealogist.
Yasha will live a more interesting life than most people
I am happy for Yasha.
Classical teddy technology.
Also inside are wood shavings, metal granules.
Teddy technique, five cotter joints, glass eyes, embroidered nose. Moderate pastel toning. Author's performance.