---
---
Hello!  My name is Alisa.
 Some facts about me and my art:
I'm from Ukraine.
I am a professional artist.
I learn from the best artists  from all over Europe and improve my technique every day.
I have been making bears for 3 years
I have already created more than 300 bears
My bears live in 26 countries of the world with famous collectors, artists, actors and at home loving their family.
I use my author's tricks and author's technologies
I teach a new generation of artists and instill in them a love for Teddy.
Half of my customers are men who buy them for themselves
I use only professional materials of the highest quality
I make custom bears
My bears offer popularity, win professional competitions and are highly valued for craftsmanship and quality.
My bears participated in fashion shows of fashion designers and exhibited in galleries
Each of my bears has a soul and magic, they are almost alive
Each bear has its own individuality.  They are not like others
I do this every day and I love my job
I am from a new generation of modern artists
Because of the war in Ukraine, I lost my home and was forced to come to America to build my new life here.  Now I live in New York and continue to create bears.  I am here to introduce you to Ukrainian Teddies
When you adopt my bear, you support me and my family, who remained in Ukraine in this terrible war.
I am very grateful to my collectors and American artists for their love for my bears and a very warm welcome.
Your Bear will come to you wrapped like the most precious gift, and you will never forget the day you met.
---
To purchase one of my show pieces please click on the email link associated with the creation to make payment arrangements.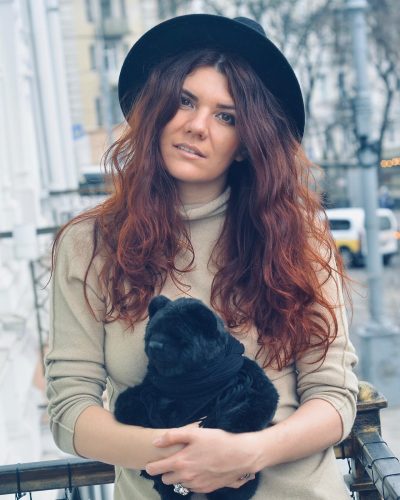 Do you want to know more about my personality and my life?
Follow my personal Facebook  Instagram 
---