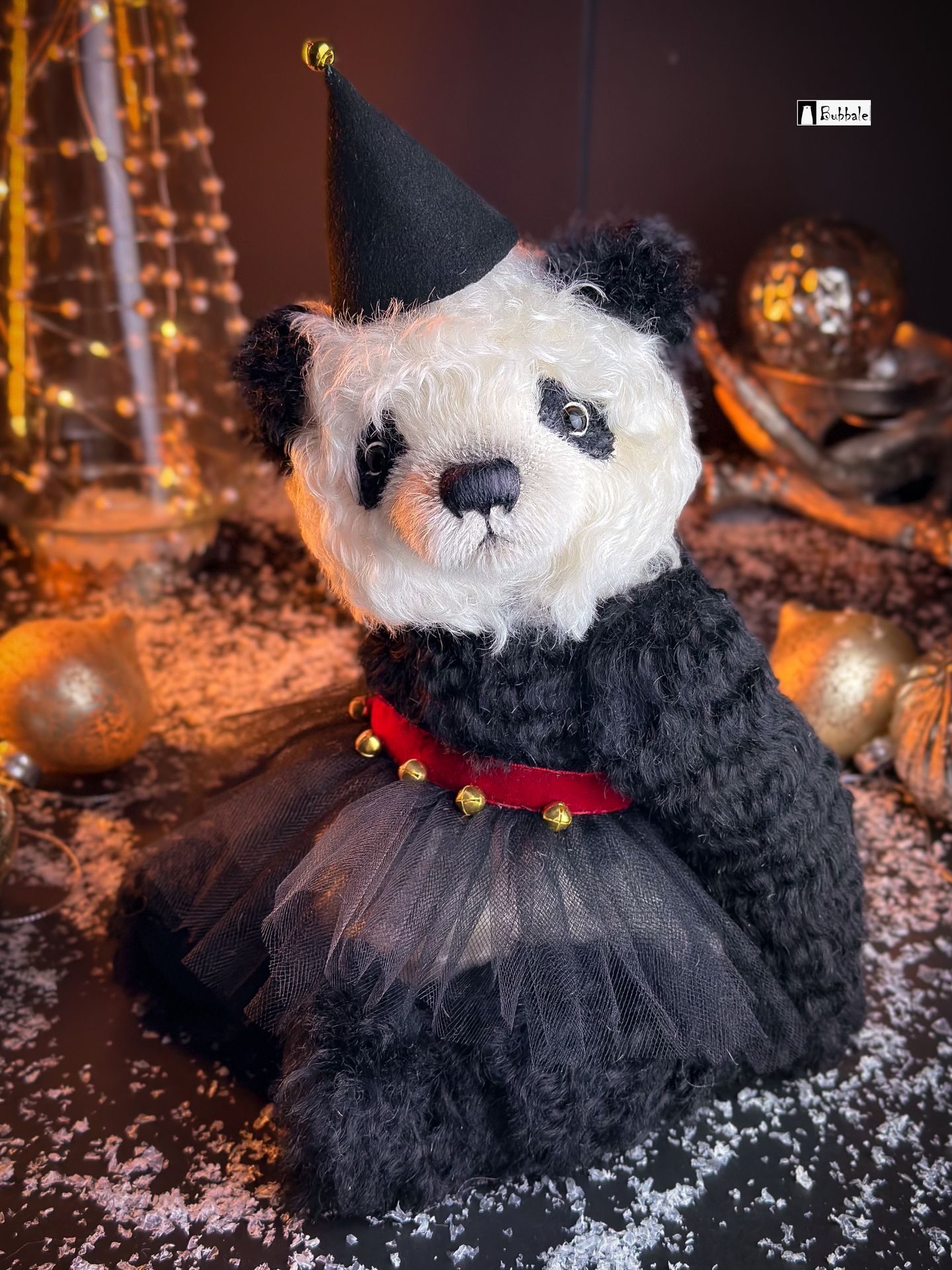 SOFIA\ ADOPTED
345$ plus shipping
Height 28 cm / 11 inches.
Handmade, one of a kind
Well, what a wonderful girl I have. Girls rarely appear. I do not know why. There must be special circumstances for the girl.
Little fluffy princess Sofia. In a festive skirt with a velvet belt and a hat with a tambourine. Needs a loving family and gentle hands. Funny and cute brawler panda.
Look at her fur. Very soft curly mohair. My favorite.
I know that this is now seen by collectors who adopted my pandas from the same fur. Sofia is a little smaller than your boys. Because it's a girl.
My author's «live» stuffing technology. Soft and natural kapok (vegetable silk) in the belly and paws.
Also inside are wood shavings, metal granules, artificial swan dawn.
Teddy technique, five cotter joints, glass eyes, embroidered nose. Moderate pastel toning. Author's performance.