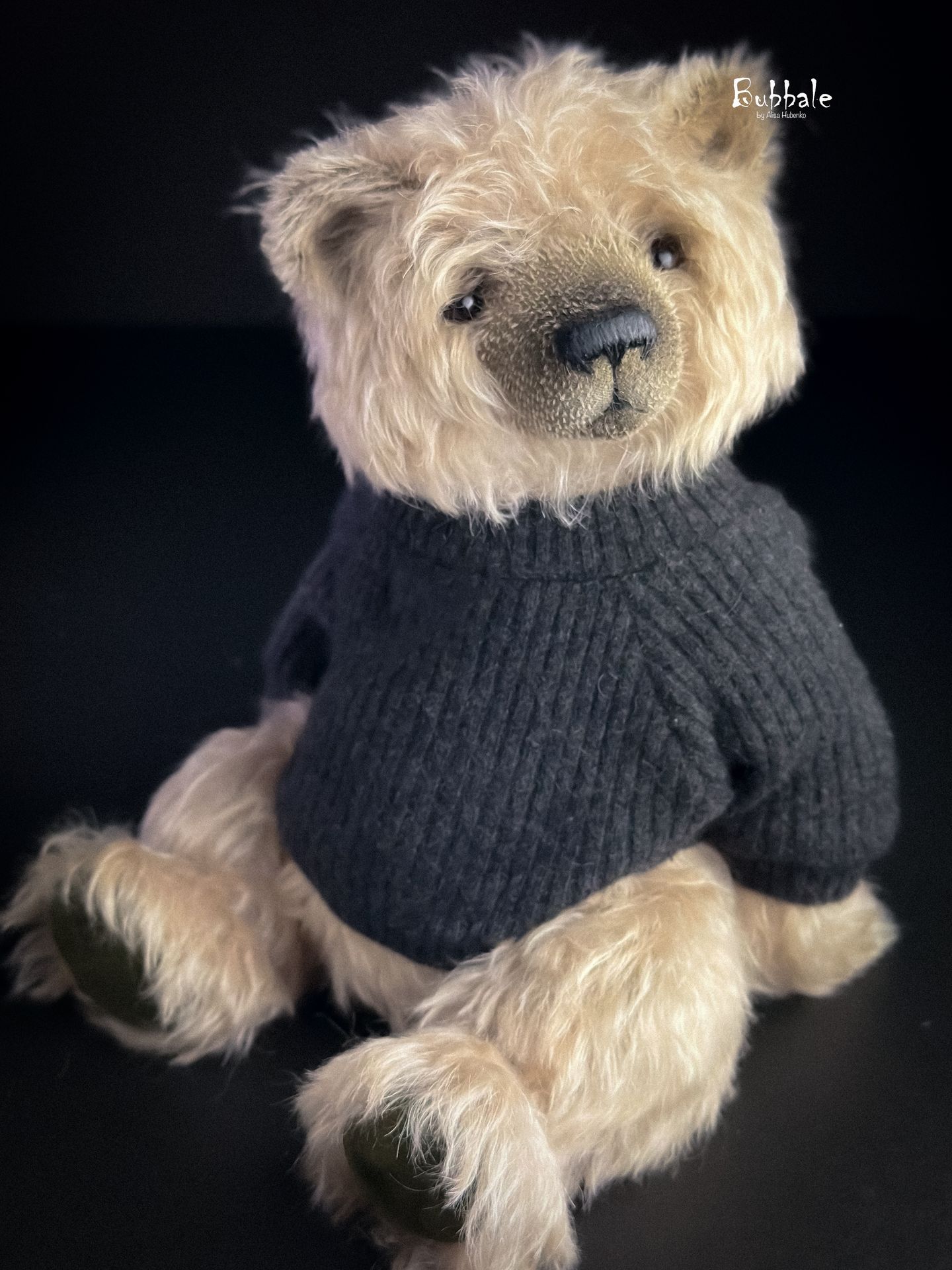 Sebastian\ adopted
520 $ plus shipping
Height 33 cm / 13 inches.
Handmade, one of a kind
When I look at him, I want to know what he's thinking.
Absolutely cozy soft and fluffy. With him I want to sit on the couch and admire the flames from the fireplace. Made from fine German mohair. His jacket is made of soft and delicate wool. Very gentle and caring bear
Teddy technique, five cotter joints, glass eyes, embroidered nose. Moderate pastel toning. Author's performance.