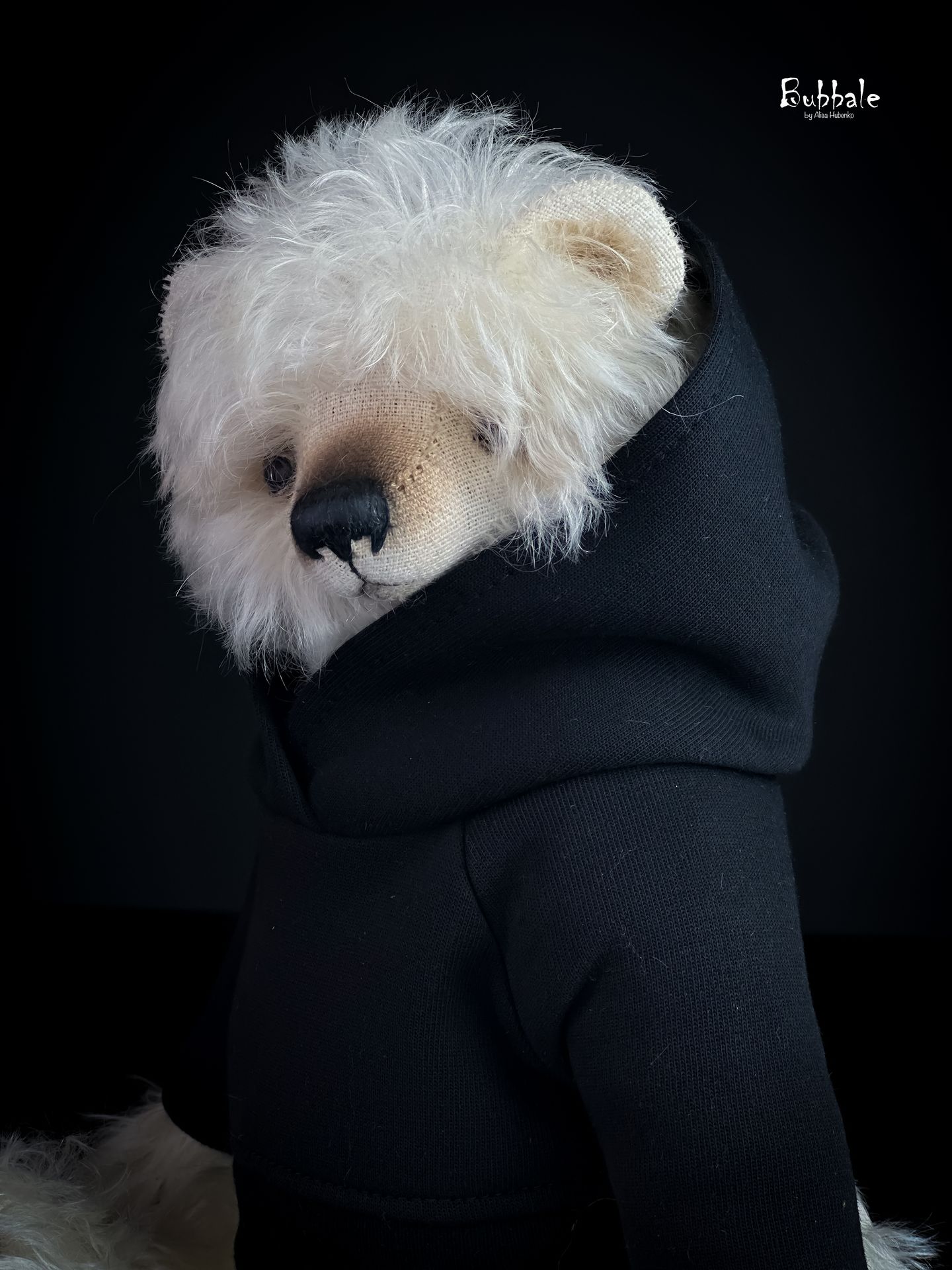 Riki\Adopted
320 $
Height 25 cm / 9.8 inches.
Handmade, one of a kind
One of those who cannot be copied. Made according to classical technology. Inside cedar sawdust. But his main secret is that he can growl like a real bear. Sewn from absolutely luxurious mohair, cotton sweater. I can do something similar, but a copy is absolutely not possible.