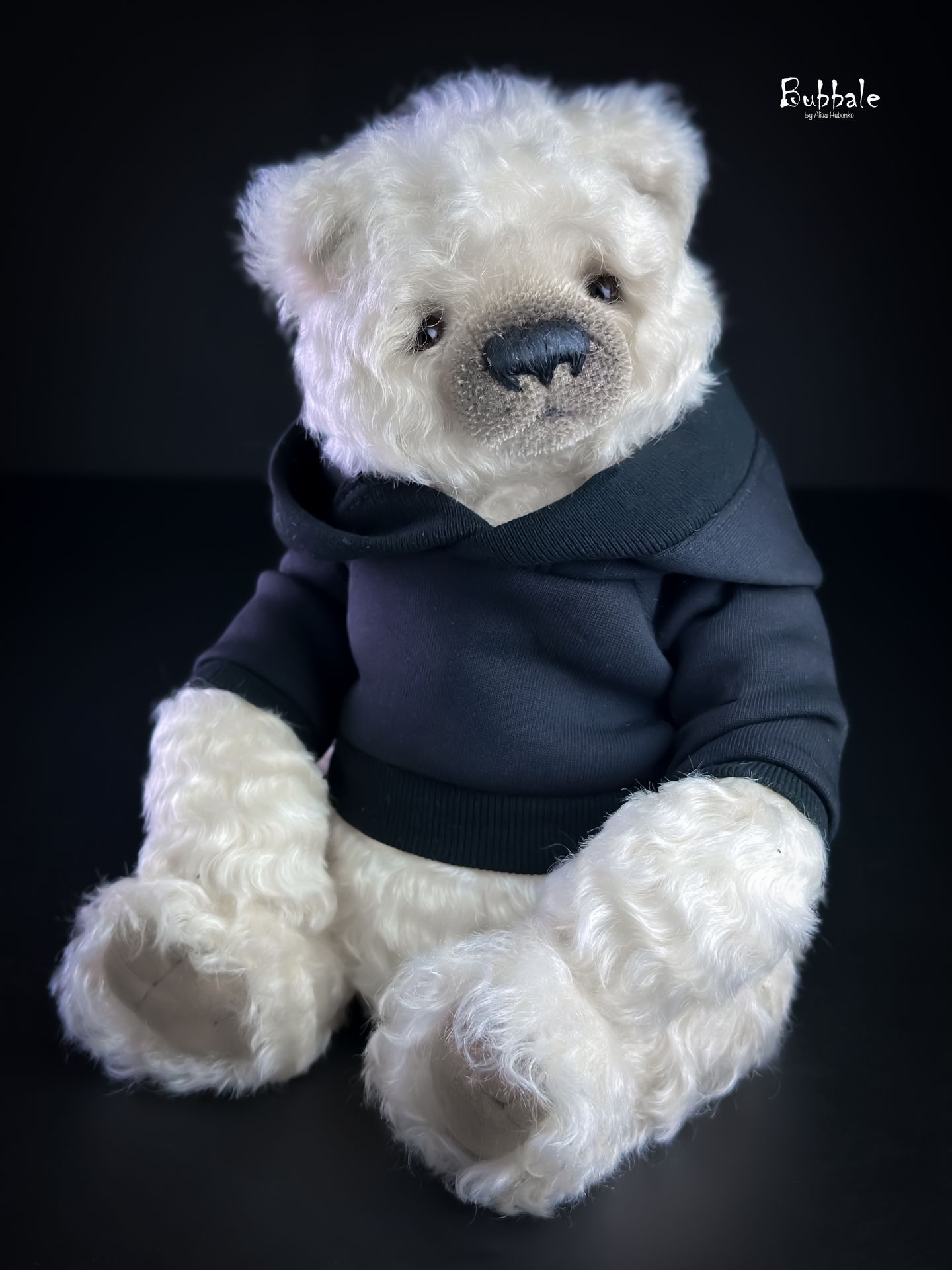 Max\ ADOPTED
330 $ plus shipping
Height 28 cm / 11 inches.
Handmade, one of a kind
Made of luxurious curly mohair. His Hoodie is hand-sewn from jersey by me. Perfect size for a hug.
My author's «live» stuffing technology. Soft and natural kapok (vegetable silk) in the belly and paws.
Also inside are wood shavings, metal granules, artificial swan dawn.
Teddy technique, five cotter joints, glass eyes, embroidered nose. Moderate pastel toning. Author's performance.
To purchase send me an bubbale21@gmail.com