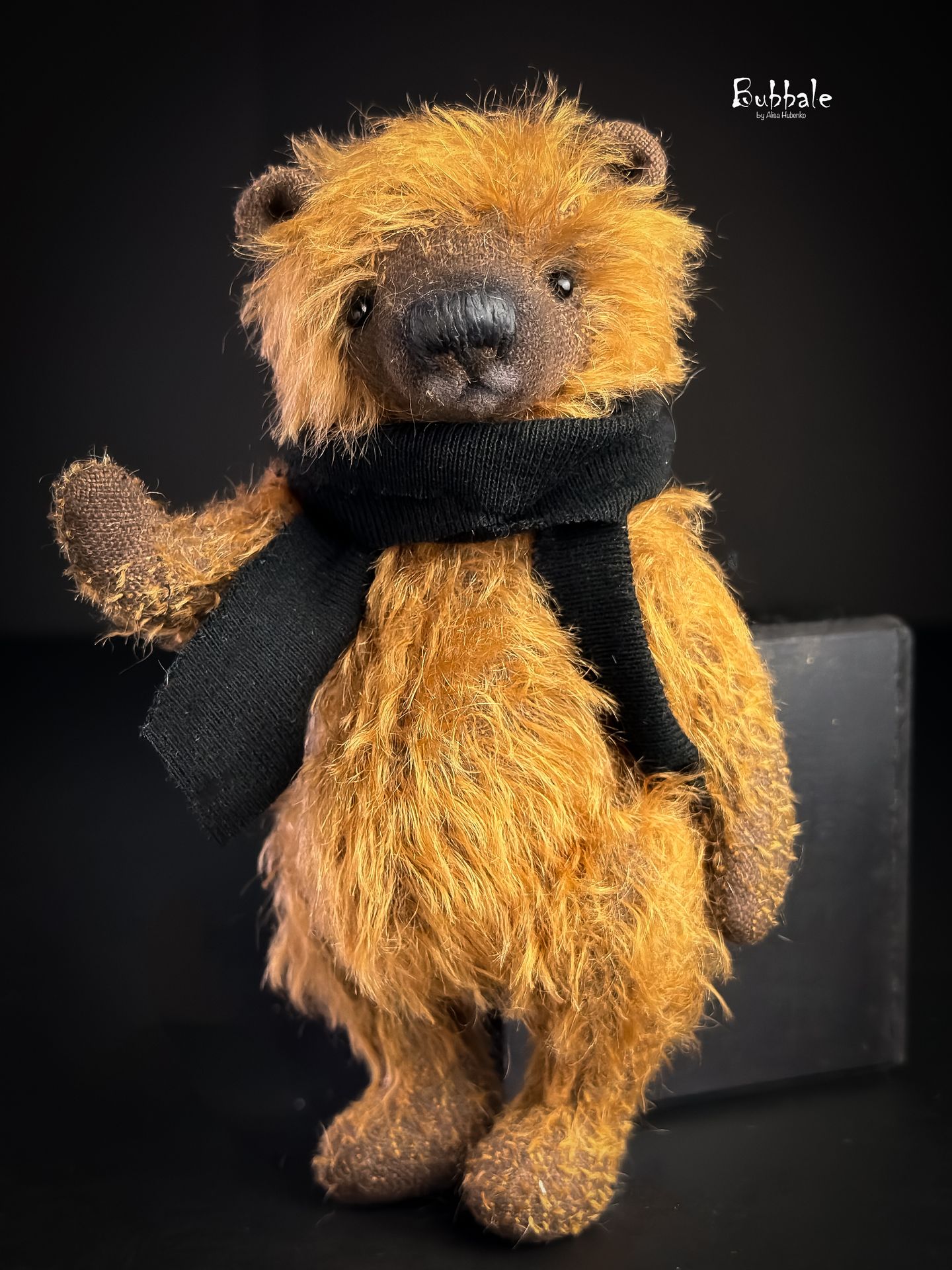 Mark\adopted
190$ plus shipping  
Height 17 cm / 6.11 inches.
Handmade, one of a kind
I once got my hands on a vintage German magazine about bears. I was reworking an old pattern and for a very long time I could not sew anyone from it. And then I saw this incredible vintage mohair and a miracle happened. A classic bear that is absolutely not familiar to me. It turned out so charming, tame and cozy. I love him.
His fur is the color of soft caramel. Like a sweet candy from my childhood. The same color and sweet feeling when you take it in your hands.
This is your chance to get a classic bear from my moves. Because I rarely do them. Only by order. Still, my style is more modern bears
Classical teddy technology.
Also inside are wood shavings, metal granules.
Teddy technique, five cotter joints, glass eyes, embroidered nose. Moderate pastel toning. Author's performance.