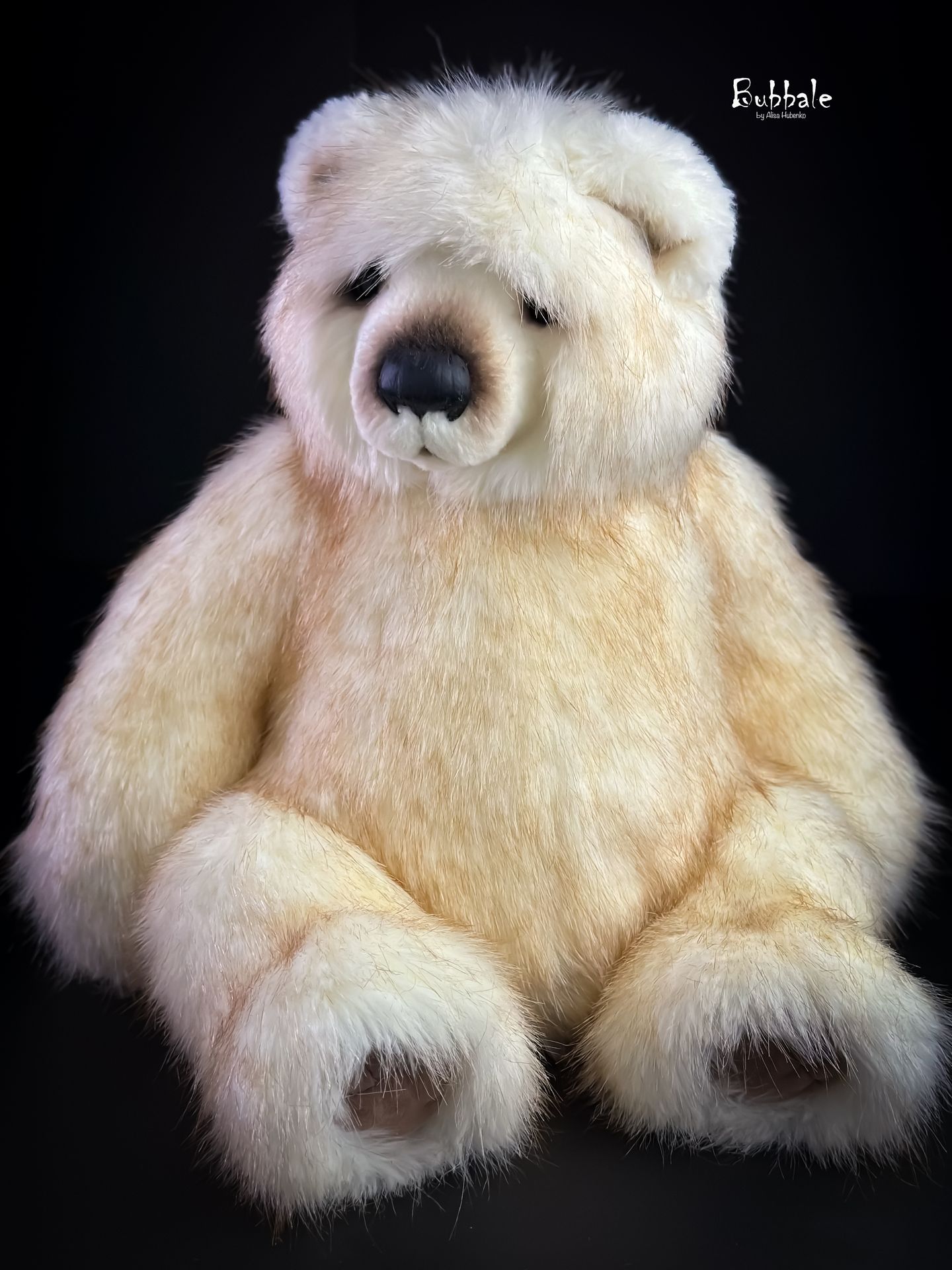 Luka\adopted
570$ plus shipping  
Height 40 cm / 16 inches.
Handmade, one of a kind
He is here to create a fairy tale for you and give you comfort. My love Huge and cozy
Absolutely unique and you will never meet a similar one.
His fur is very rare, I got it from England. Looks like real bear fur. Thick, soft and shiny. The eyes are glass gold color.
It will come to you in a beautiful gift box and can't wait to meet you.
My author's «live» stuffing technology. Soft and natural kapok (vegetable silk) in the belly and paws.
Also inside are wood shavings, metal granules, artificial swan dawn.
Teddy technique, five cotter joints, glass eyes, embroidered nose. Moderate pastel toning. Author's performance.