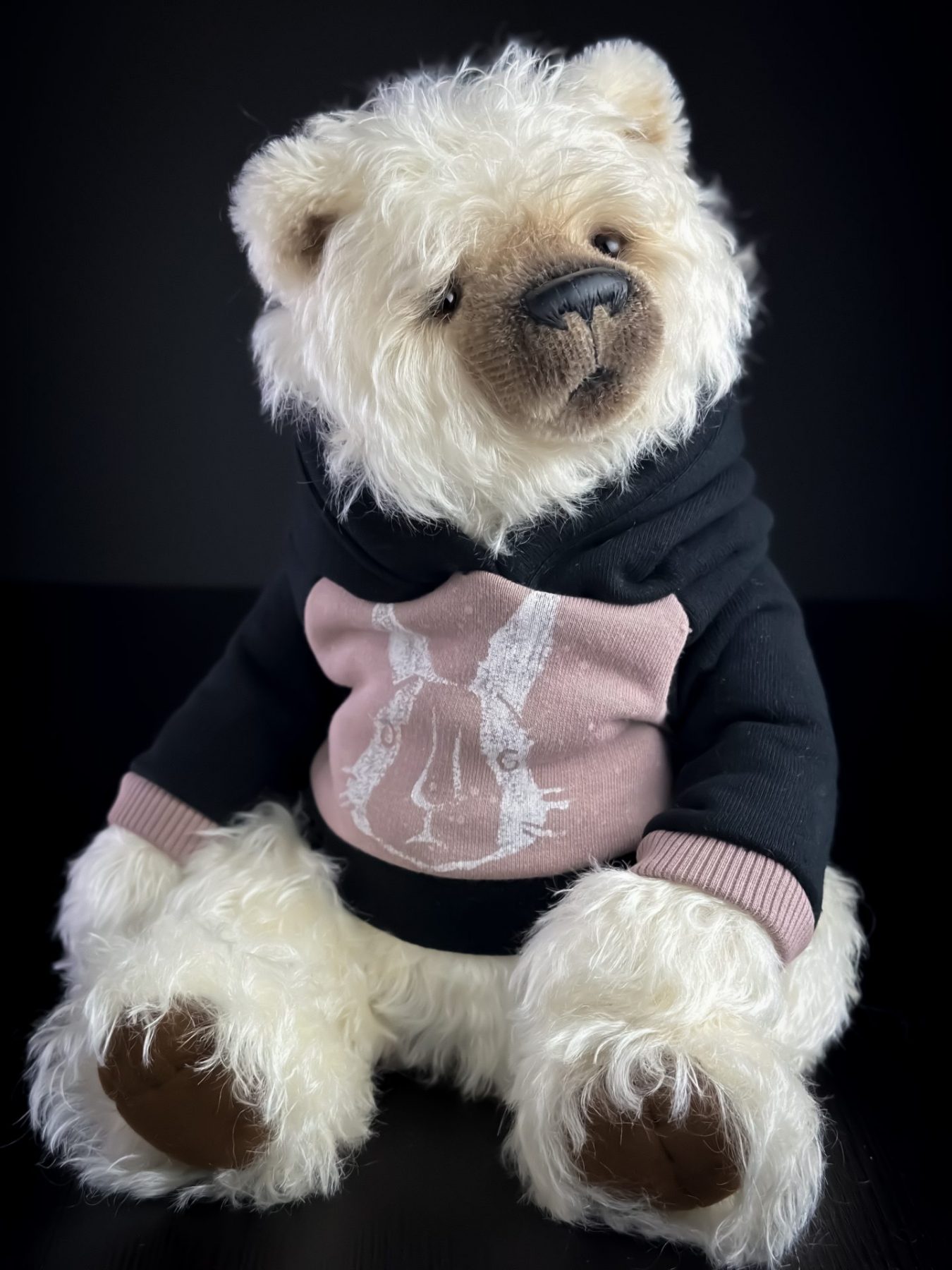 Junior\adopted
450$
Height 33 cm / 13 inches.
Handmade, one of a kind
When I was packing this little one for the road, I thought I'd write about how I'm a little jealous of him because he's flying to visit my favorite Turkish cats. But this plush baby has been through so many adventures, his new family and I have almost said goodbye to him.
We had to free the little one from the captivity of the Turkish customs officers, forced all possible services of the American and Turkish post offices to work, and quarreled with all the operators. What happened? Not known! Human negligence, it happens. But we were all nervous, on two continents.
Now I will be even more nervous every time I send my bear to a new family. Because they are like children, whose fate I care about. Because it is not possible to create a copy and make a replacement. Because when a bear goes to a new family, he is already loved and expected there. It is him, and not someone similar.
A story with a happy ending. The little one is at home, sunbathing on sunny beaches, has a nice dog and a big family. I'm quiet
To purchase send me an bubbale21@gmail.com