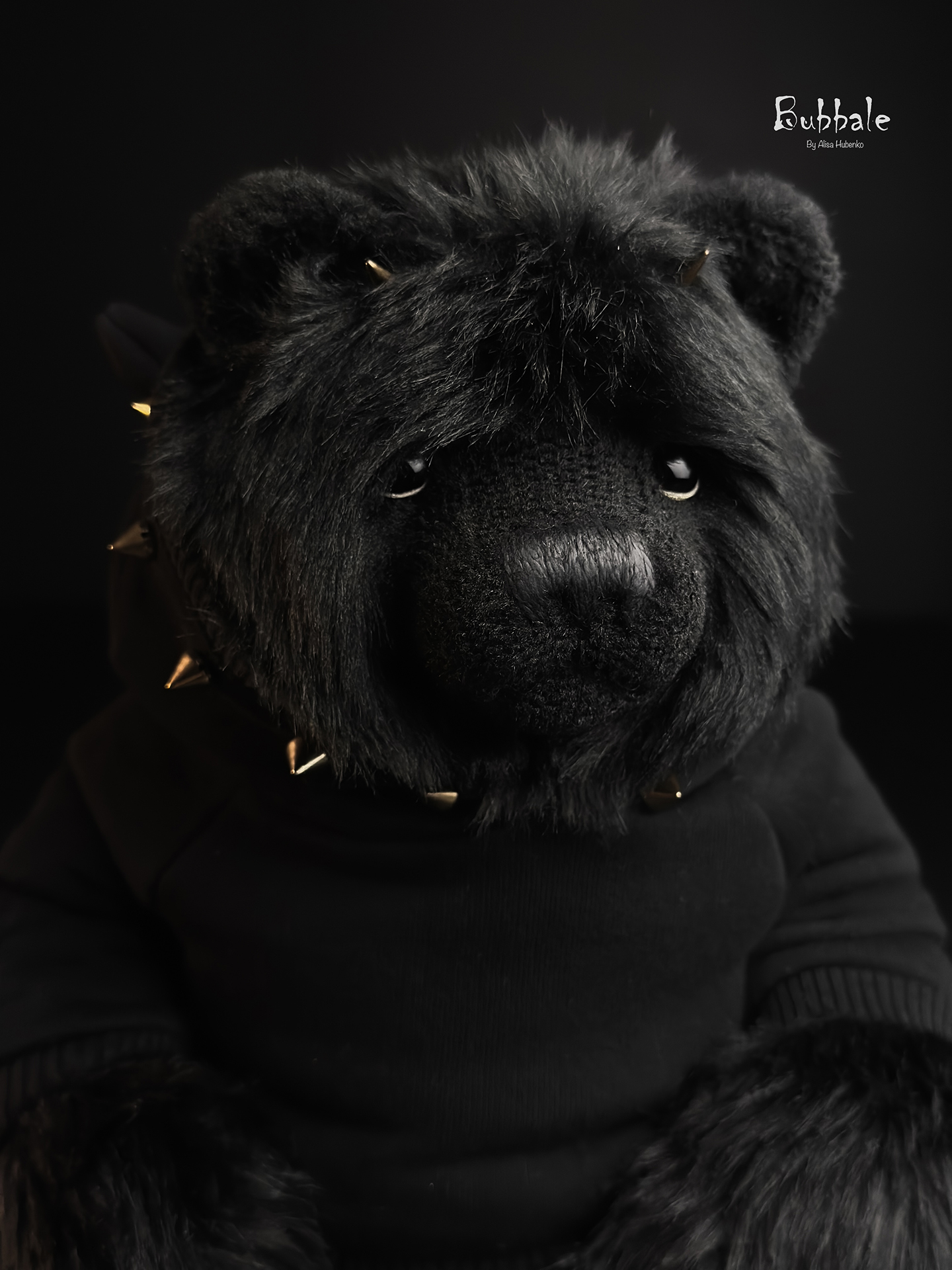 Khan/ adopted
450$ +shipping
Height 33 cm / 13 inches.
Handmade, one of a kind
His name means Lord\Leader
I expected him to be a serious and adult bear. With golden spikes on the hoodie and crystal horns. Lord of darkness or something…
But look at him! He was born so sweet and friendly that I always want to hug him and carry him in my arms. I want to caress his charming little horns and admire his huge bottomless eyes. The lord was very friendly despite his warlike attributes.
Khan is sewn from very cool German fur. It is soft, shiny and silky, and to the touch resembles real fur. On his head he has crystal horns made of Czech crystal, securely sewn. I sewed his hoodie from a quality cotton jersey and decorated it with gold spikes. Paws soft from natural suede, the nose is embroidered, eyes English glass. He has a soft tummy and is very nice to hug.
I believe that the best bear for Halloween can not be found.
To purchase send me an bubbale21@gmail.com