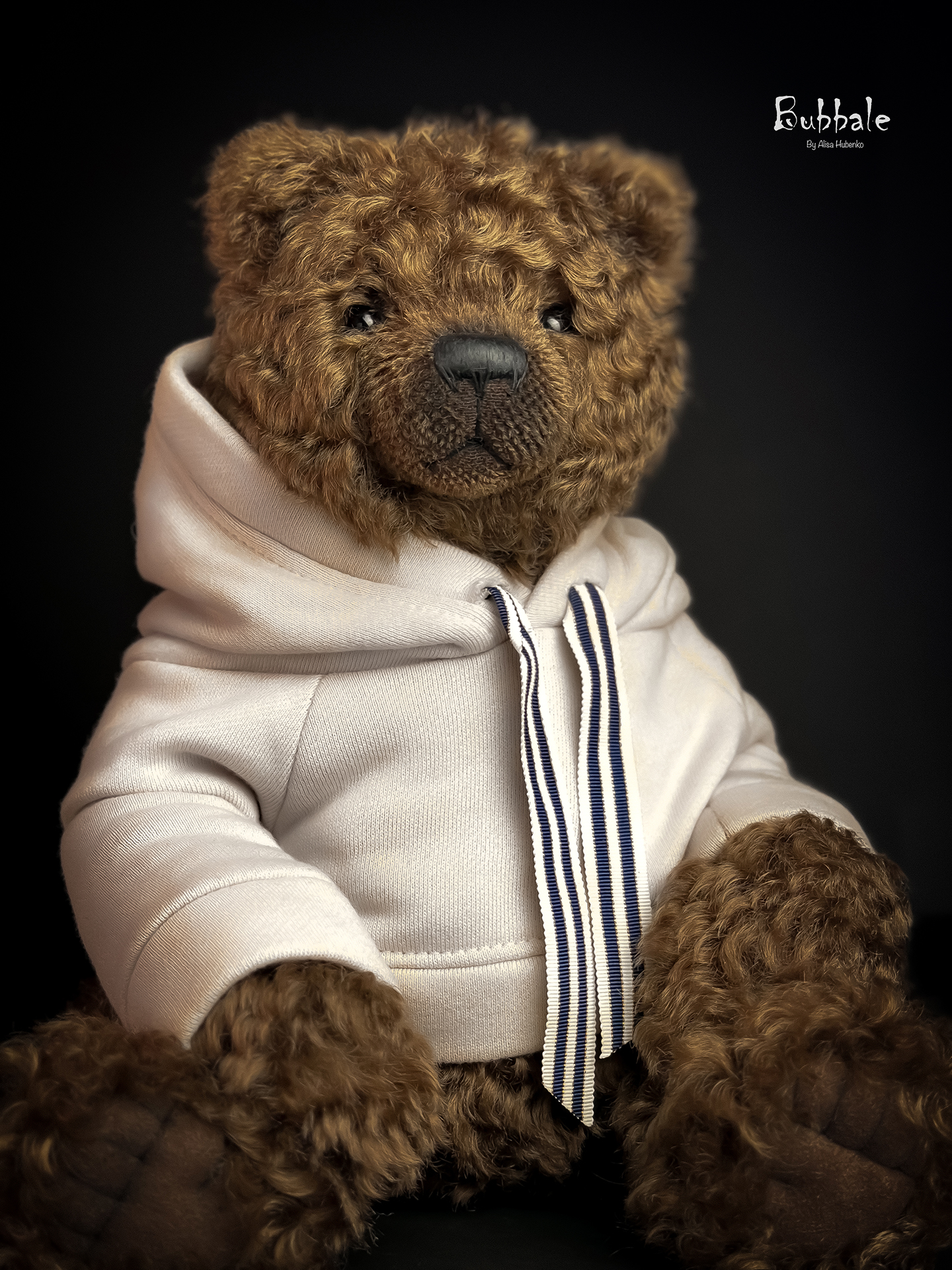 Eric\adopted
440$
Height 33 cm / 13 inches.
Handmade, one of a kind
Sweet and tasty chocolate cake.
One of those kids who do not want to let go of hands. He was with me on a magical journey to Washington DC, visited the Capitol, participated in the recording of the program on the radio in New York and visited the mayor of New York in his summer residence.
I wanted to show him as much as possible so that this little bear could have a pleasant life experience before he was adopted. So that he had something to tell his new family and was a good conversationalist.
His fur is soft and silky. It is made of luxurious German mohair the color of milk chocolate. His dark brown eyes came from England, and the cloth for his hoodie came from Italy. The nose is embroidered and impregnated with wax and polished. He has soft paws and a tummy filled with artificial swans down.
I put good memories and my love into this bear. It is warm and very pleasant to the touch.
Eric is made for hugs. He seems to be alive and has his own character. And I am ready to let him go to a new family.
To purchase  send me an bubbale21@gmail.com