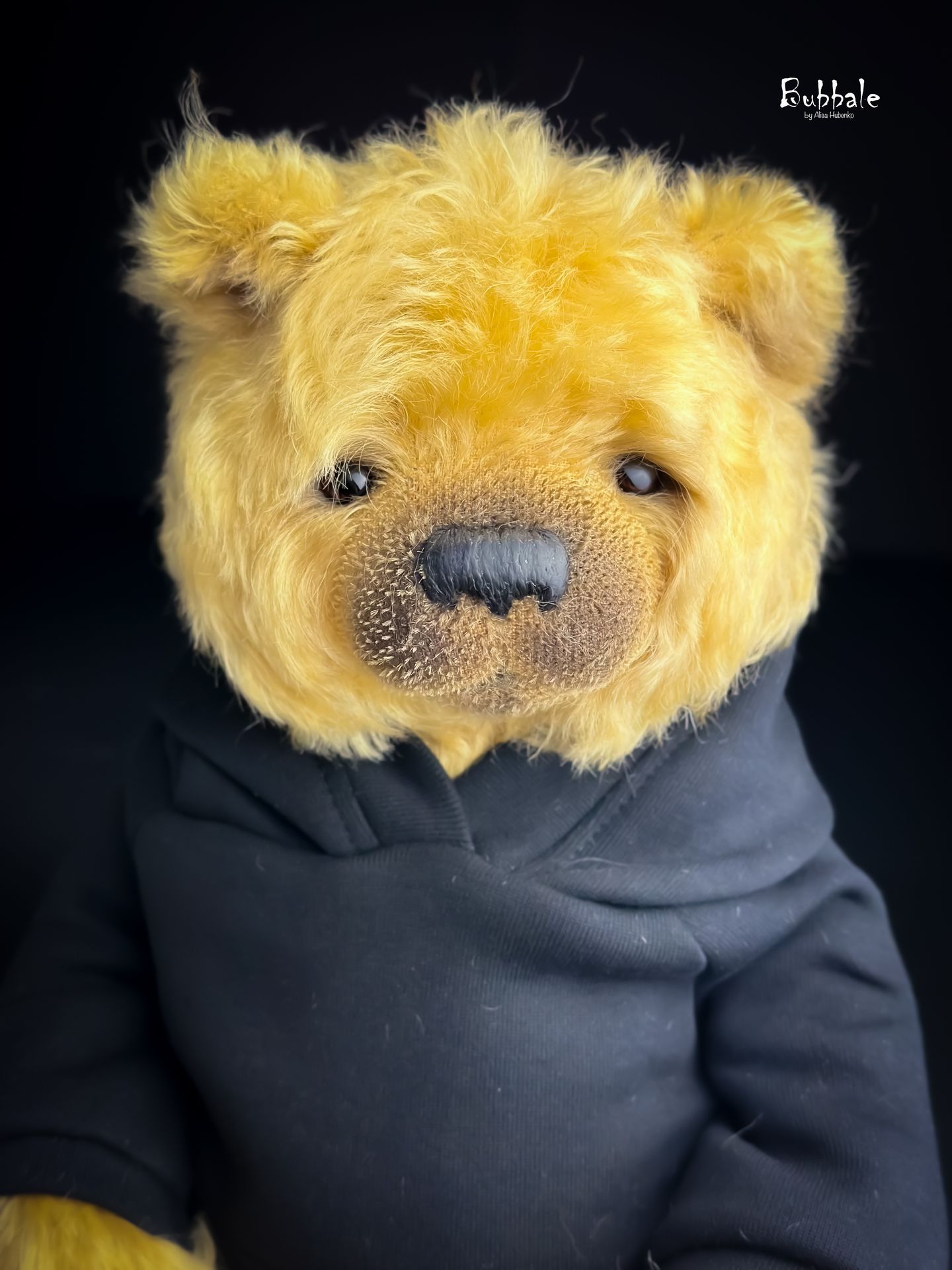 Banana\ ADOPTED
440$ plus shipping
Height 33 cm / 13 inches.
Handmade, one of a kind
My absolute favourite. I experimented with forms for a long time and finally achieved the result I was striving for. His body has the forms familiar to me, but a completely different head, which is sewn according to a very complex pattern, which made it possible to form such a beautiful baby muzzle. I am very satisfied with them.
It is made of very beautiful yellow mohair, which reminded me of a ripe banana. And he's just as sweet and cuddly. His eyes are honey-coloured English glass. Paws and belly are filled with vegetable silk. Cedar sawdust in the head. Knitted sweater with a hood. It is very pleasant to hug and play with him. It is large enough and at the same time you can take it with you when traveling. I'm very proud of him.
To purchase send me an bubbale21@gmail.com