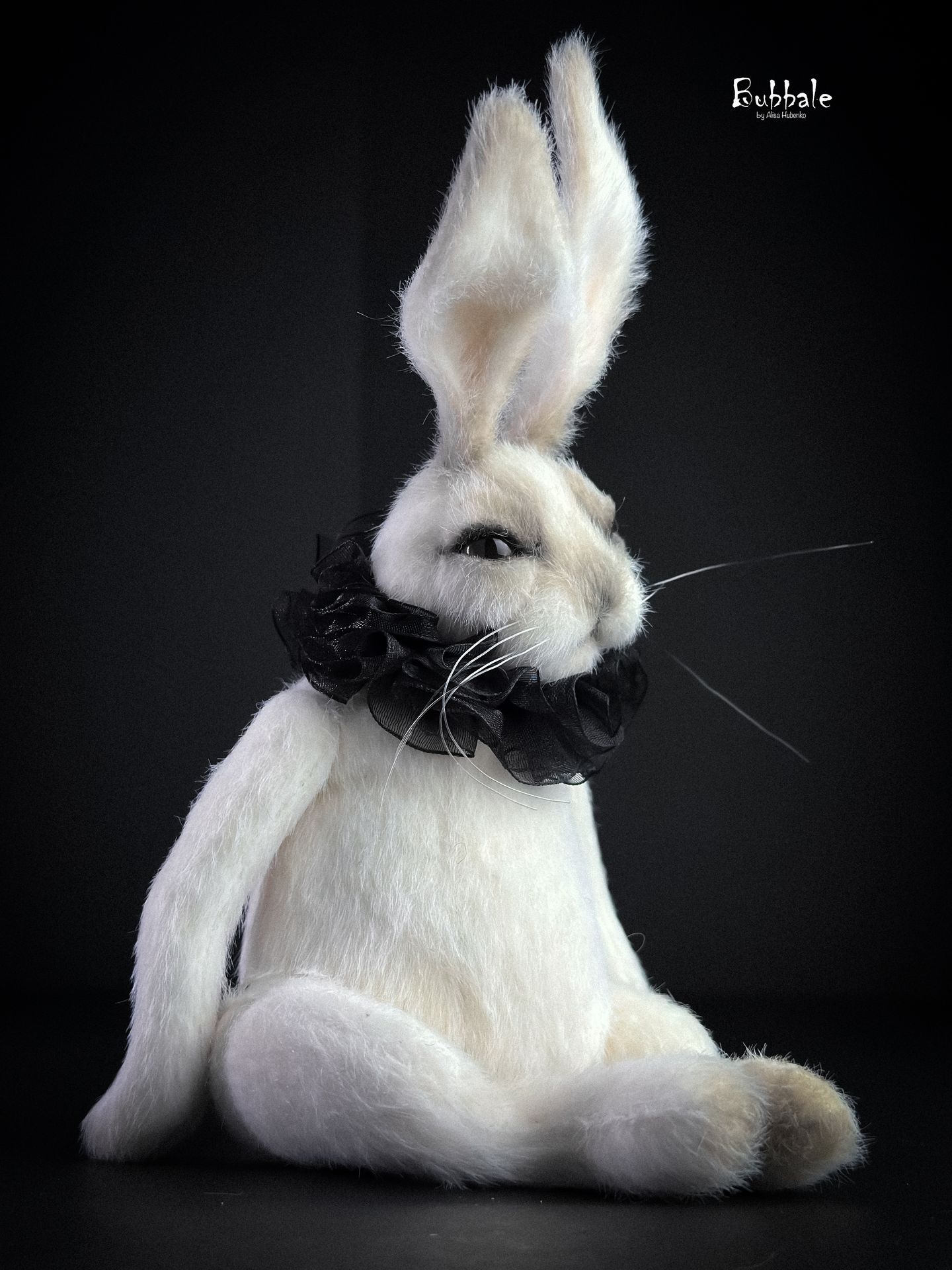 Austin\adopted
240$ plus shipping 
Height 19 cm / 7.3 inches. (without ears)
Handmade, one of a kind
My beautiful mystical hare. Everyone is used to cute faces, but I have personalities with character and soul. This guy is special. Look into his eyes. What do you see there?
Not cute at all, but damn charismatic. He has a skeleton in his body and he is very mobile and knows how to take different poses. He can open and close his beautiful big eyes. And the ears are reinforced and can take different positions. Once I made such a rabbit for myself and could not part with it, when you hold it in your hands, you will understand why.
My author's «live» stuffing technology.
Also inside are wood shavings, metal granules, marble chips. Sewn from artificial mink
Teddy technique, fore cotter joints, glass eyes, nose. Moderate pastel toning. Author's performance.