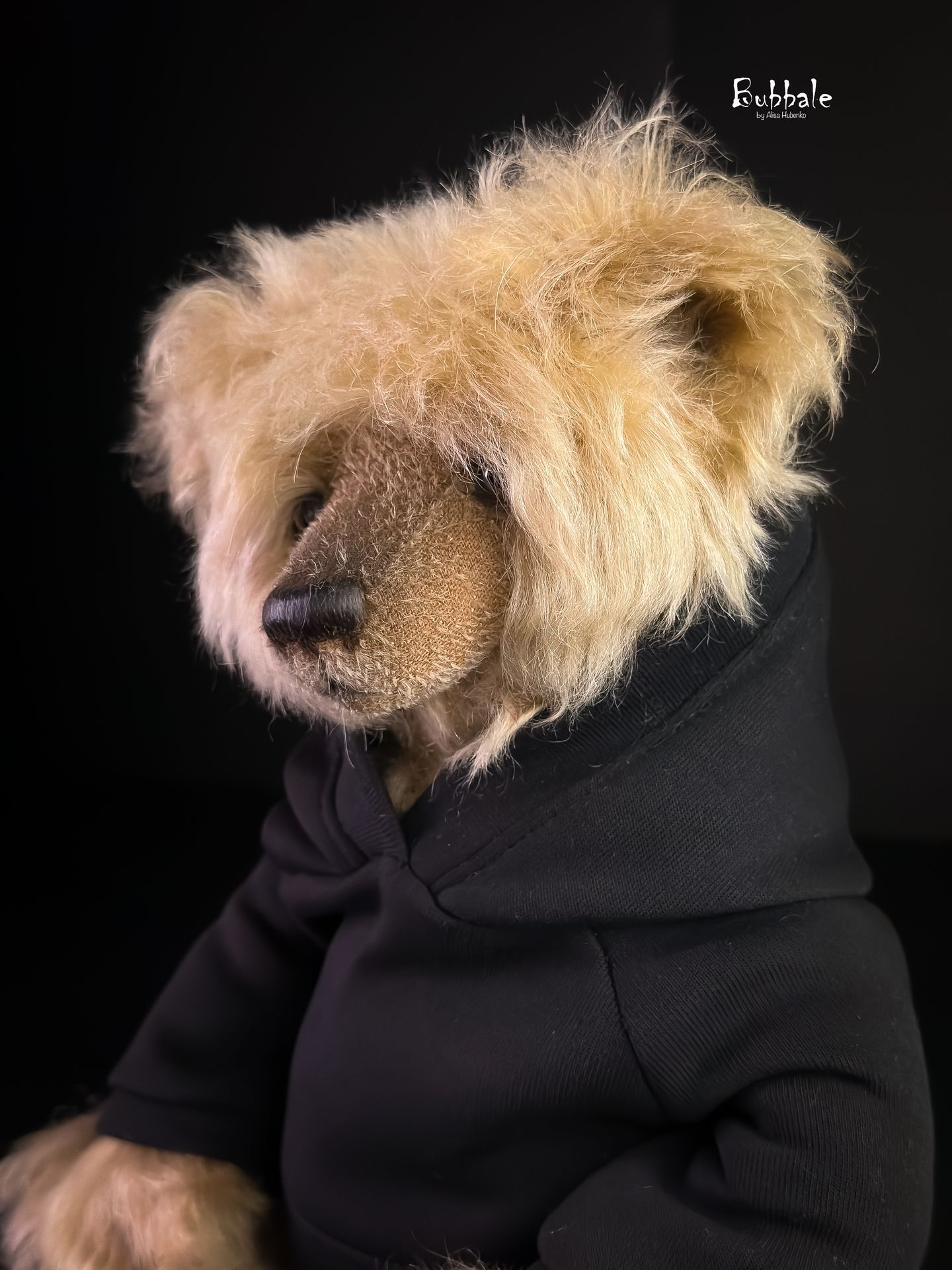 Alf\ ADOPTED
345$ plus shipping
Height 31 cm / 12 inches.
Handmade, one of a kind
A very cozy genkelman. He is the same handsome and loveable with whom you will want to enjoy this winter. Charismatic and stylish. With a soft tummy and paws. You won't want to let it go. Made of luxurious fluffy mohair, and his jacket is made of natural wool. Perfect size for a hug.
My author's «live» stuffing technology. Soft and natural kapok (vegetable silk) in the belly and paws.
Also inside are wood shavings, metal granules, artificial swan dawn.
Teddy technique, five cotter joints, glass eyes, embroidered nose. Moderate pastel toning. Author's performance.
To purchase send me an bubbale21@gmail.com