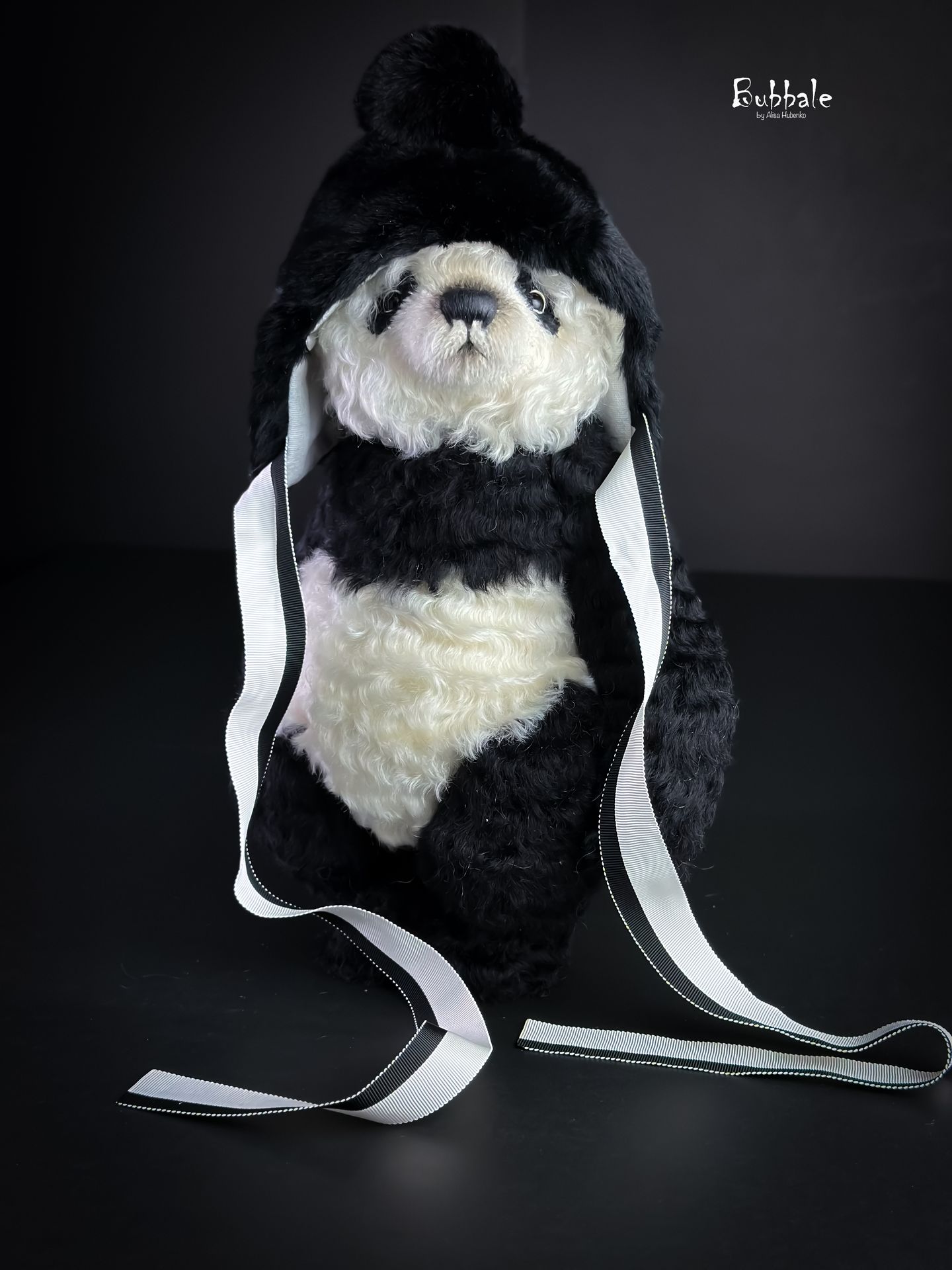 Napoleon\adopted
330$ plus shipping
Height 28 cm / 11 inches.
Handmade, one of a kind
This panda dreams of conquering the world. He found his elder brother's hat and imagined himself to be a great conqueror. And what did he get? He has not yet captured the world, but he certainly took possession of your heart. Take him home, I want to make sure that he is in a loving family and will be well raised.
Made of luxurious curly mohair. His hat is made of German plush and lined with cotton. Perfect size for a hug.
My author's «live» stuffing technology. Soft and natural kapok (vegetable silk) in the belly and paws.
Also inside are wood shavings, metal granules, artificial swan dawn.
Teddy technique, five cotter joints, glass eyes, embroidered nose. Moderate pastel toning. Author's performance.