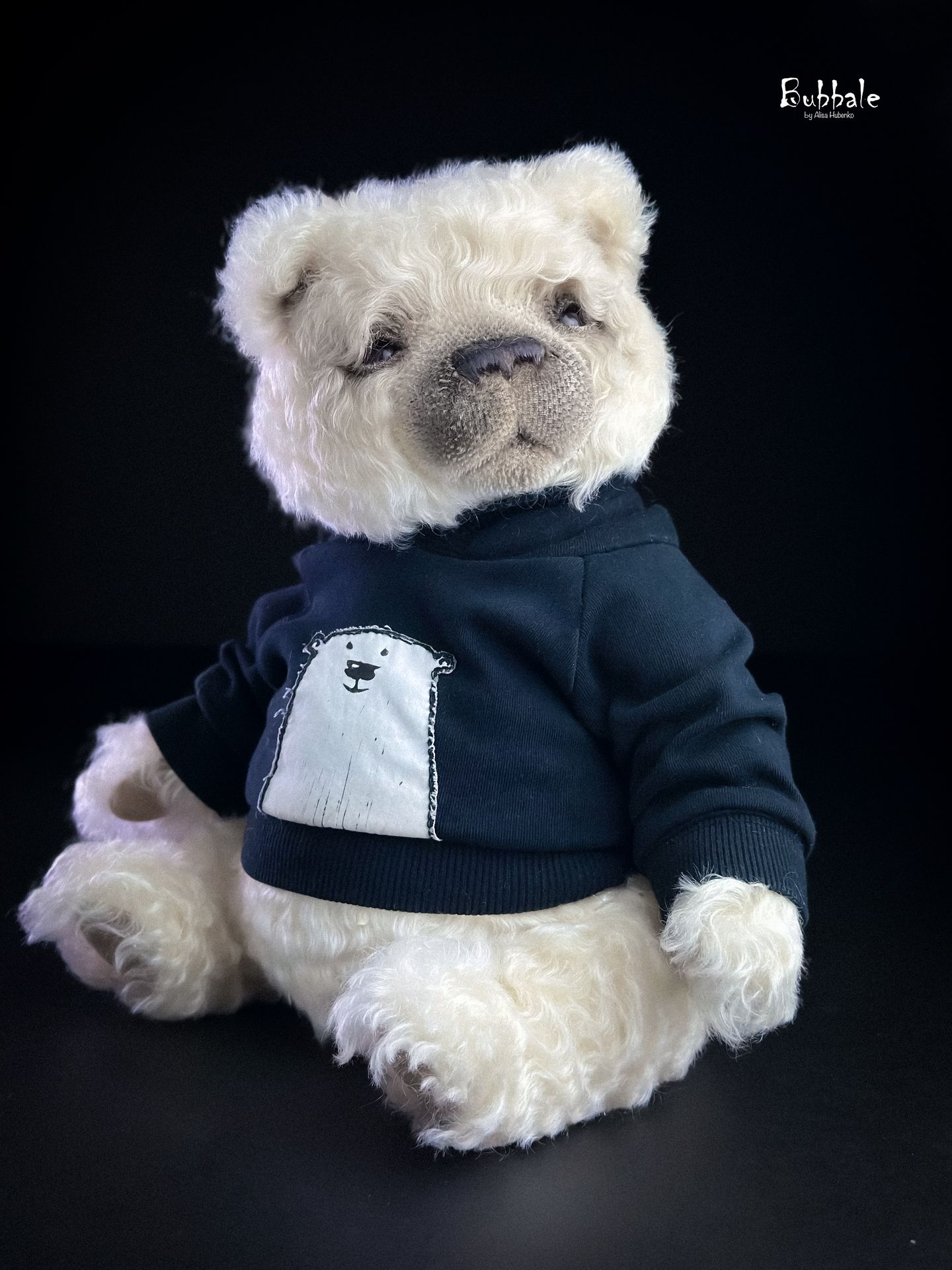 Diego\ Adopted
415$ plus shipping
Height 33 cm / 13 inches.
Handmade, one of a kind
Just look at those eyes. Absolutely luxurious and charismatic man. You will never want to part with him. My experiment was made according to classical technology, but with unusual shapes. Fully stuffed with cedar sawdust. Heavy.
Made from luxurious German mohair. His hooded sweater is made of cotton jersey, hand-painted with fabric dyes and sewn on like an appliqué. His eyelids are movable.
I don't plan to make similar bears anymore. If you feel that Diego is your man, do not miss your chance to be with him. He is unique.
To purchase send me an bubbale21@gmail.com