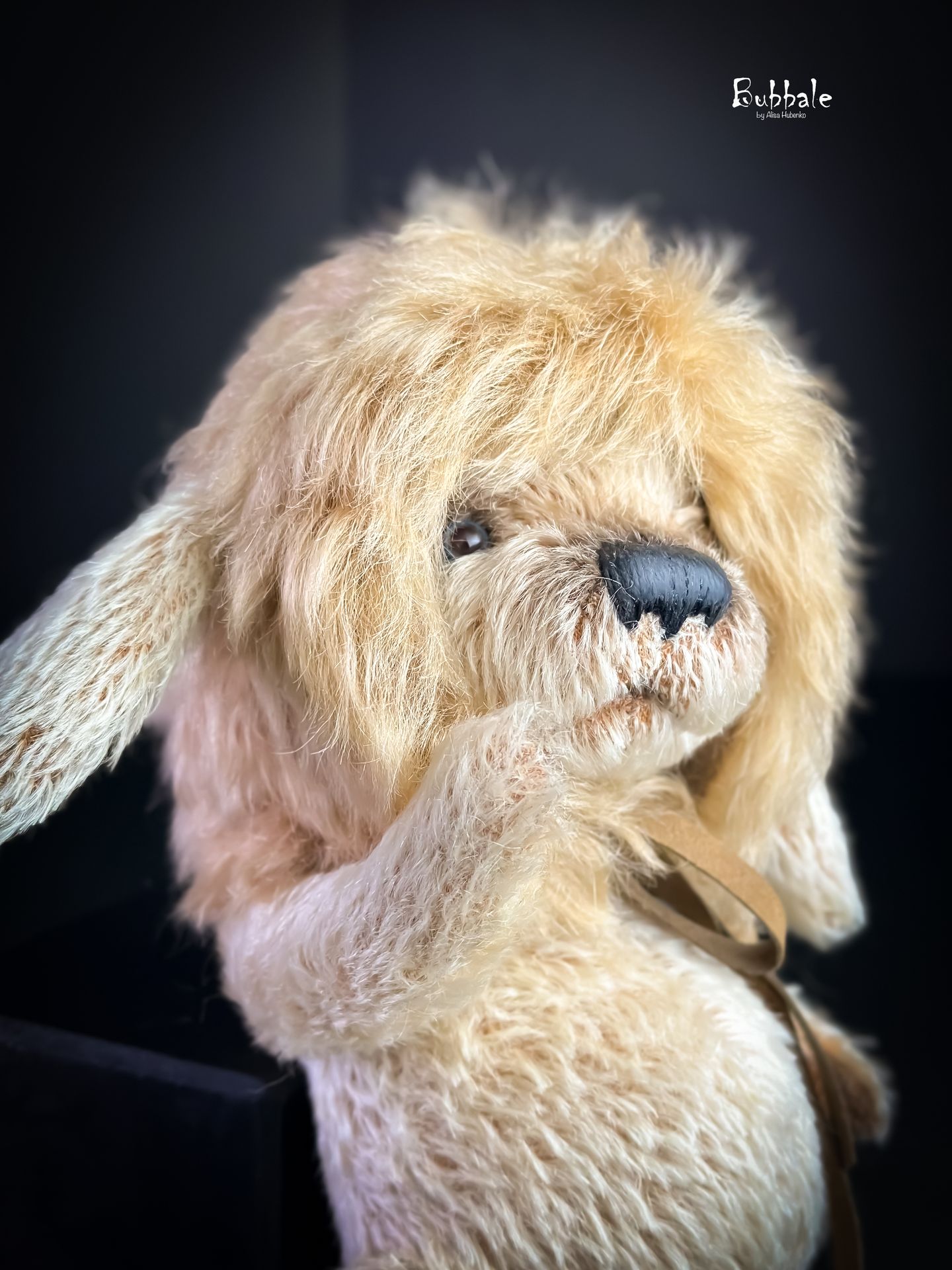 Boo\ ADOPTED
240 $ plus shipping
Height 21 cm / 8.2 inches.
Handmade, one of a kind
This is the cutest bear I've ever had. He is not large in size and all the time you want to hold him in your arms, hug and play with him. It is sewn from mohair, inside cedar sawdust, eyes are toxidermic. The hat can be removed, it is made of mohair, the lining is made of faux suede.
Very sweet and cute baby. Sewn by me as part of an experiment with a new pattern. Copy is not possible.
To purchase send me an bubbale21@gmail.com